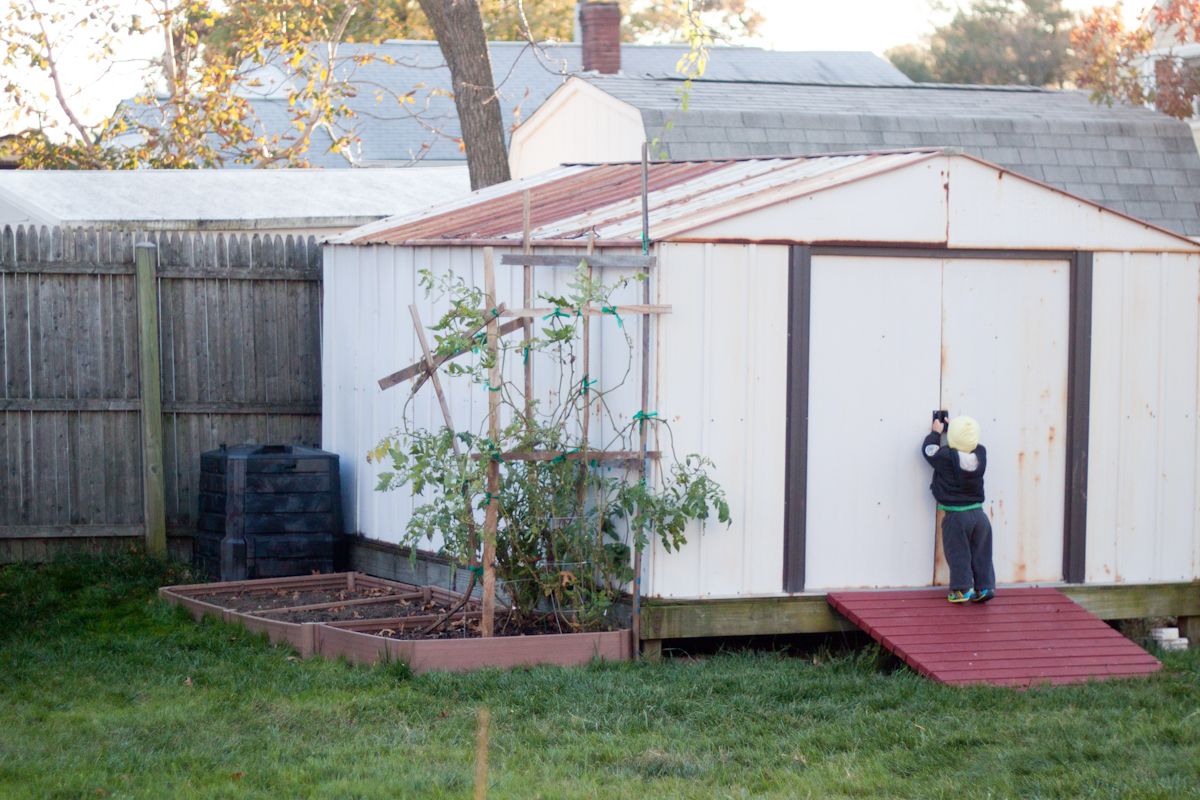 With nightly temperatures ranging in the thirties this week and our front-yard flowers quickly dying, now's the time to chronicle how sweet our yard looks. Above you can see what's left of our summer veggie garden; I pulled the tomatoes off the vine and they're sunning on our kitchen windowsill. I also read somewhere that you can take a bunch of garlic cloves and bury them a couple inches in the ground (top of the bulb facing up) over the winter and they'll grow in early spring. I planted about a dozen cloves and I'll post the results next year.
This is the other side of the back yard, and the only item of concern is the plum tree; I've had a hard time finding some good pruning tips. The only thing I've nailed down is that I don't want to prune it until the early spring to avoid disease.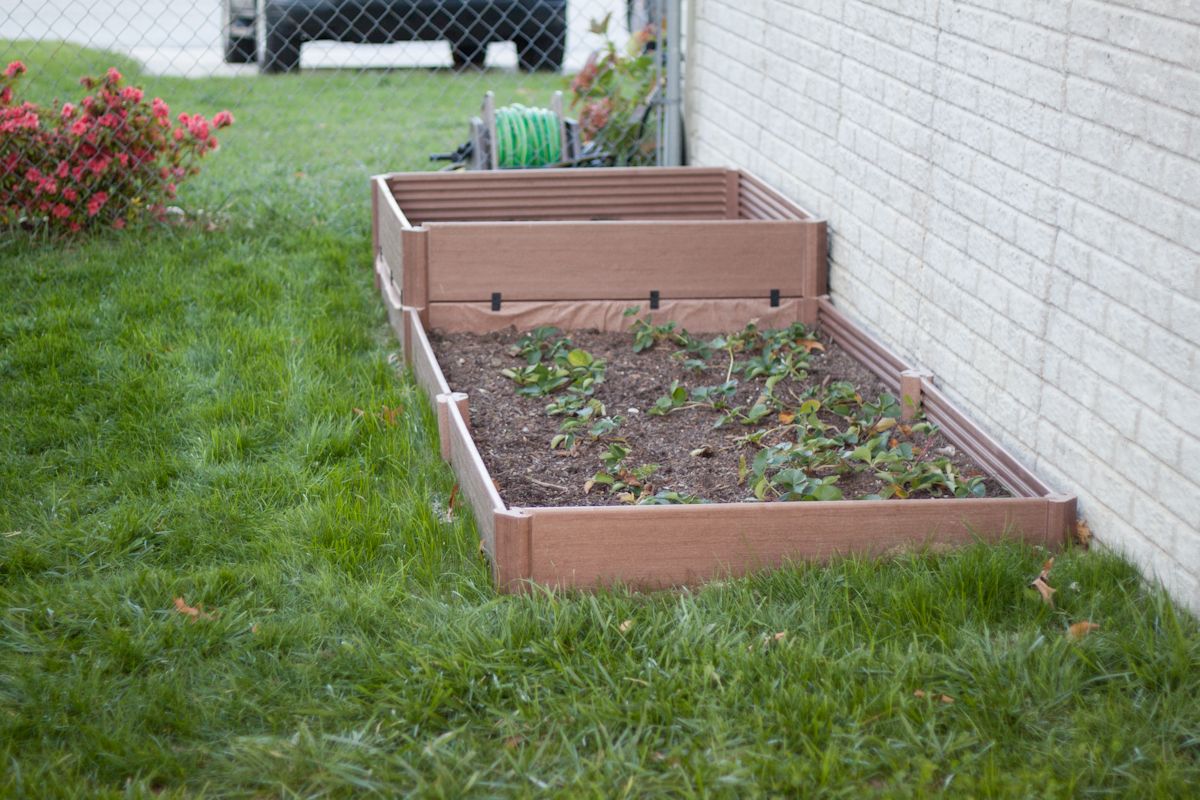 Here is the strawberry patch, planted about a month ago. Although strawberries are usually planted in the spring, there's a school of thought that if you plant them in the fall with enough time to establish their roots, they'll get a head start by springtime. The plants are hardy to 12 degrees, and I plan on covering them with straw to protect them once the temperatures reach 20 degrees.
This is the bare patch that I put Scott's Patchmaster on, and it turned out really well. The trick was to water it twice a day for ten minutes each time to make sure it was moist enough to germinate the grass seed.
We aerated, seeded and fertilized our entire yard about a month ago, and watered it fairly religiously. Everything is nice and green, and the fescue grass has grown up through the weeds and bermuda grass. The trick will be to fertilize it correctly next spring to prevent the weeds from coming back, and I've also got to find a way to keep the bermuda grass from taking the yard over next summer like it always does.
Here is our raspberry plant, all tied up and ready to grow like crazy next year.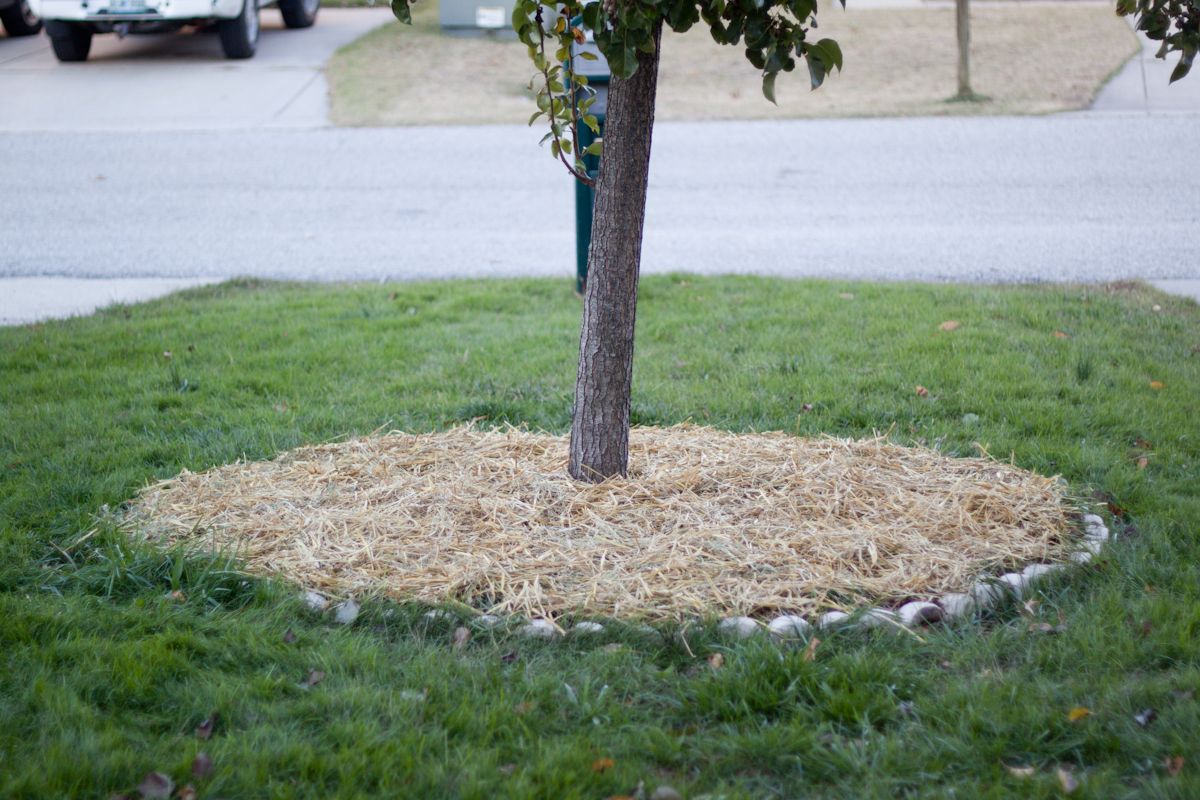 Finally, here is our tulip, daffodil and grape hyacinth bed. We had a surprisingly long and warm autumn, and the daffodils started to sprout already; I read about this happening to other people, and they were told to mulch it with straw, so that's what I did.