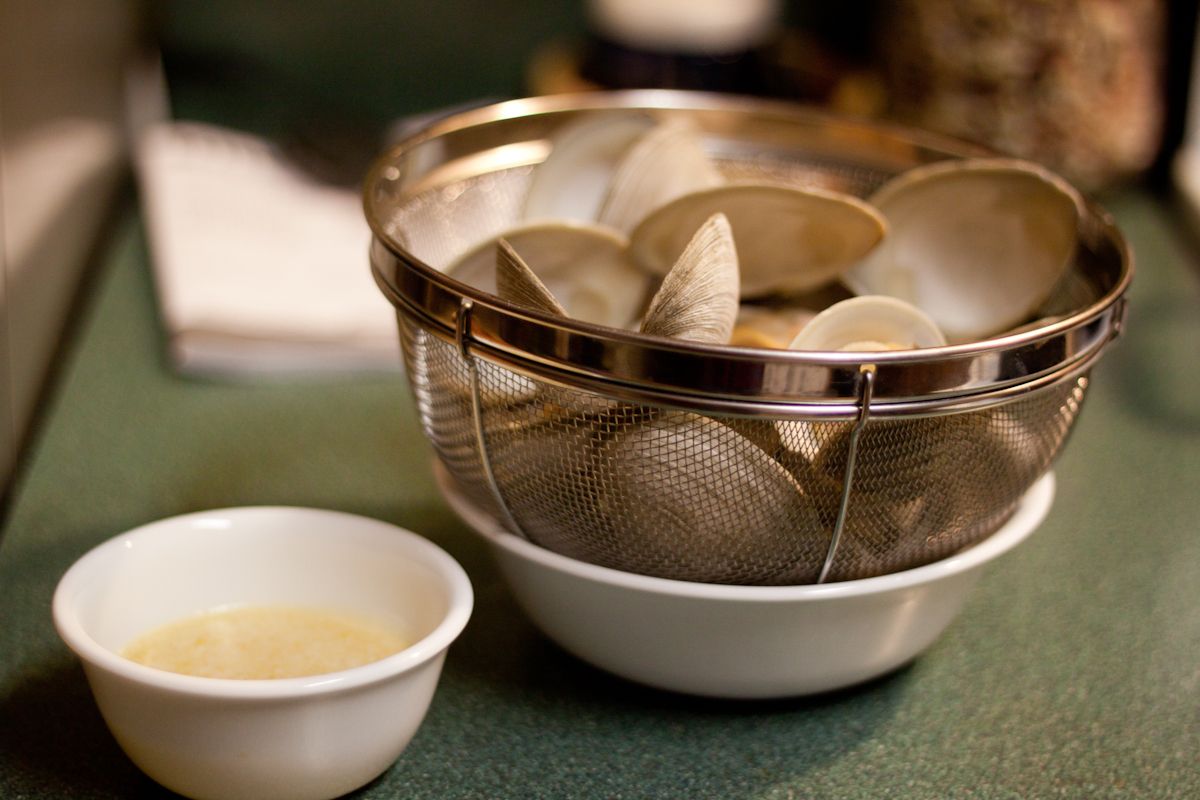 Steamed clams are one of the easiest seafood dishes to make; it Is truly hard to mess this one up. With a little patience, you should be able to find clams relatively cheap – just keep checking your local seafood section for good prices (and you always want to look for prices by the dozen, not by the pound). The other day we noticed that they were on sale for $4/doz, so we picked up some as a quick side dish.
You'll need: some clams (no larger than 2″ across), 1/2 cup white wine, 1/2 stick of butter, 2 cloves minced garlic, 1/3 cup sea salt
Your first step will be to clean the clams. Scrub them under cold water (with a wire brush if you have one) and place them in one gallon of cold water mixed with 1/3 cup sea salt. Leave them for 30 minutes, stirring occasionally. This will induce the clams to purge themselves of sand and impurities. Some people add corn meal, flour or oatmeal to help the clams purge, but I suspect the clams ingest these non-Paleo additives so I've been skipping them.
Because steaming clams only takes a few minutes, you'll want to start melting your butter ahead of time. Once the butter is melted, add the minced garlic and some salt to taste. You should be able to leave it on the stove on low while you prep the clams for steaming.
After the clams have been in the salt water for 30 minutes, take them out and rinse them, putting them in a colander to let any extra water drain. Meanwhile, add about an inch of water and 1/2 cup of white wine into a pot, and bring it to a boil on med/high heat.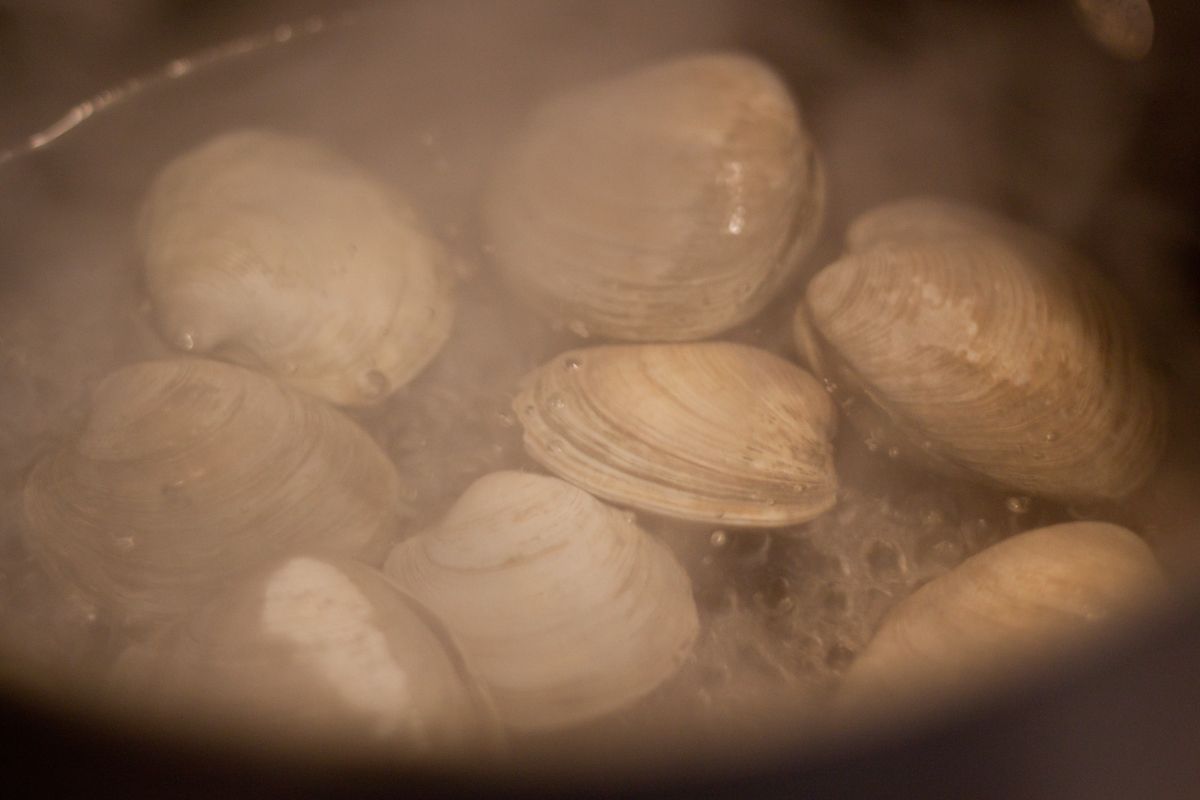 For years I used a steam rack when steaming clams, but I've come to believe that placing them directly in the water makes for a tastier, more succulent clam. Once the water/wine mixture is boiling, add the clams and cover the pot. Steam for 5-10 minutes (5 minutes for small clams, 10 for larger clams).
Check the clams after 5 minutes; if they are all open, then they are ready.
Because clams steam so quickly, I tend to make them the last thing I cook in the meal. Also, you'll want to eat them while they're still hot (and they lose their heat quickly), so make sure you eat them immediately.
When the weather's right, you can also grill clams on the barbecue just as easily.