Update: I recently expanded on this dish to combine it with some much-needed vegetables and a variety of tastes. Check out my Chicken Long Rice / Japchae recipe.
Chicken long rice is a popular dish in Hawaii, and also a bit of a misnomer since it doesn't contain rice. The dish actually uses cellophane noodles, which are made from starch extracted from beans, potatoes or yams. The noodles I used have only green beans and water in its ingredients list, which means your dietary restrictions will only depend on your opinion of green beans (which have a very low lectin count and are generally approved by Paleo dieters). However, it may be safer to keep an eye out for yam/potato-based cellophane noodles.
You'll need:
2 lbs chicken thighs, cut into large pieces
2 cups each of chicken broth and water
2 bunches of cellophane noodles
3 stalks of green onion, cut into 1-inch pieces
1 tsp sea salt
1 tsp natural sugar (optional)
Pour the broth and water into a large pot and bring to a boil. In the meantime, soak the noodles in warm water for 15 minutes.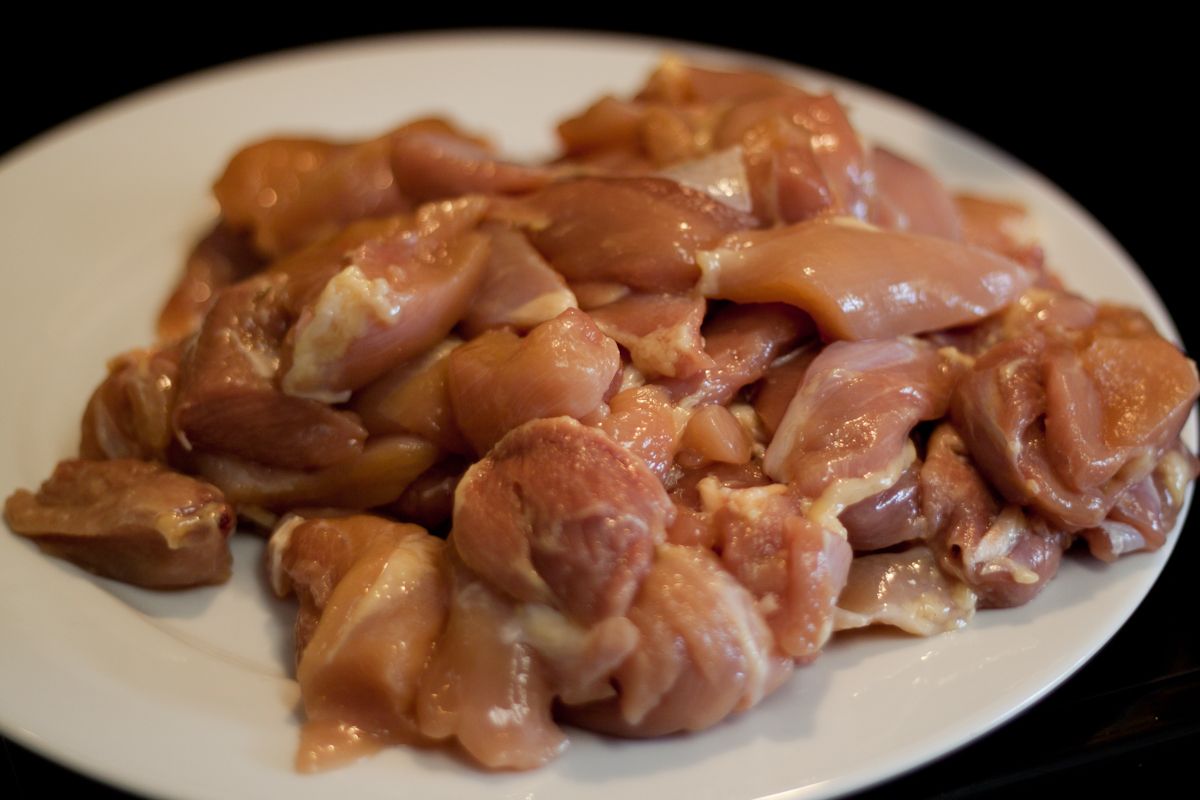 Once the water is boiling, add the chicken, salt and sugar (if you're using it). Reduce the heat to a simmer and cook the chicken for 15 minutes, until thoroughly cooked.
Add the noodles and continue to simmer for 5-10 minutes.
Lastly, add the green onion and serve. I personally despise onions of all shape and size, so feel free to omit this step as needed.
This dish is usually found at luaus and pot lucks, and for good reason – it's easy to make in bulk and is easily transportable.