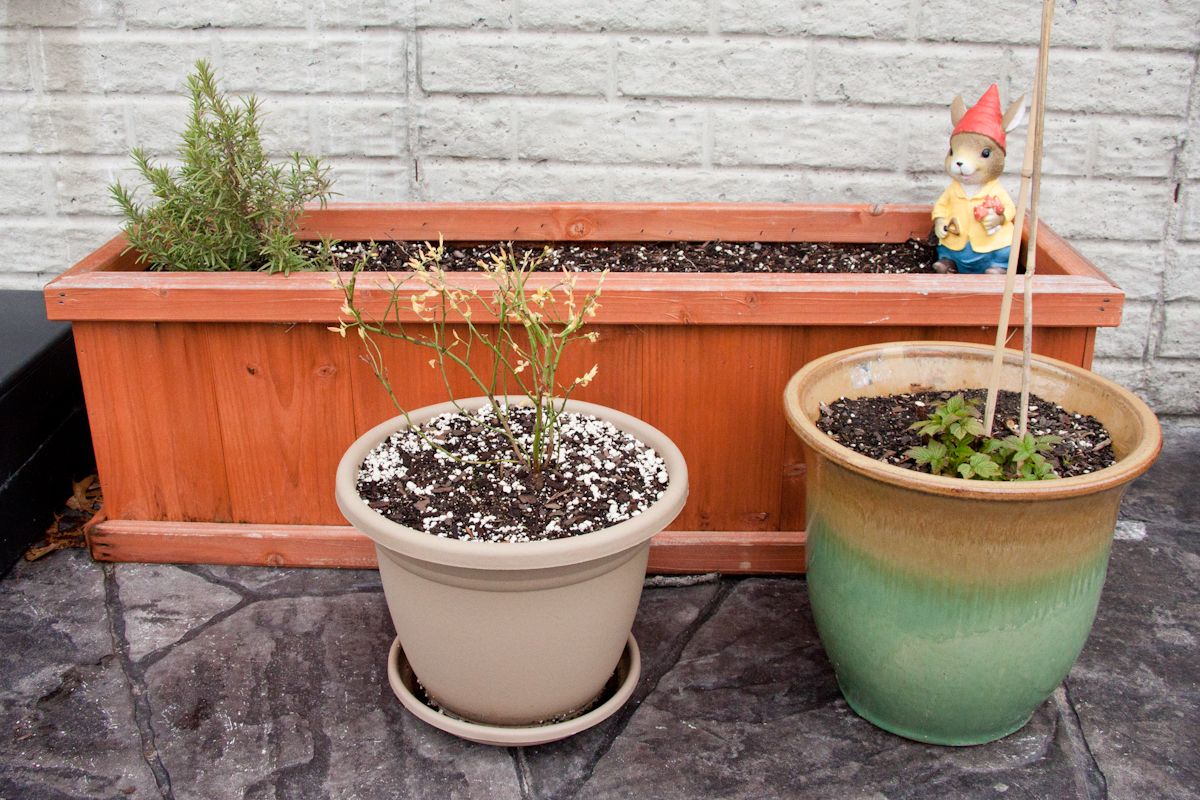 Spring officially sprung last night thanks to my one hour less sleep due to Daylight Savings Time, so I guess it's time for a garden update. For reference, here's how everything looked last fall.
Above you see what's left of our herb box, with our lone perennial, rosemary, still standing strong. I plan on adding some more perennial herbs like thyme, oregano, and sage this year and to grow my annual plants indoors or in a separate box.
The two potted plants are a new top hat blueberry plant on the left (only grows about 24 inches, according to what I've read) and last year's raspberry plant on the right. I have plans to start a raspberry patch on the side of my house, with about six plants, if I get enough free time to dig out an area for them.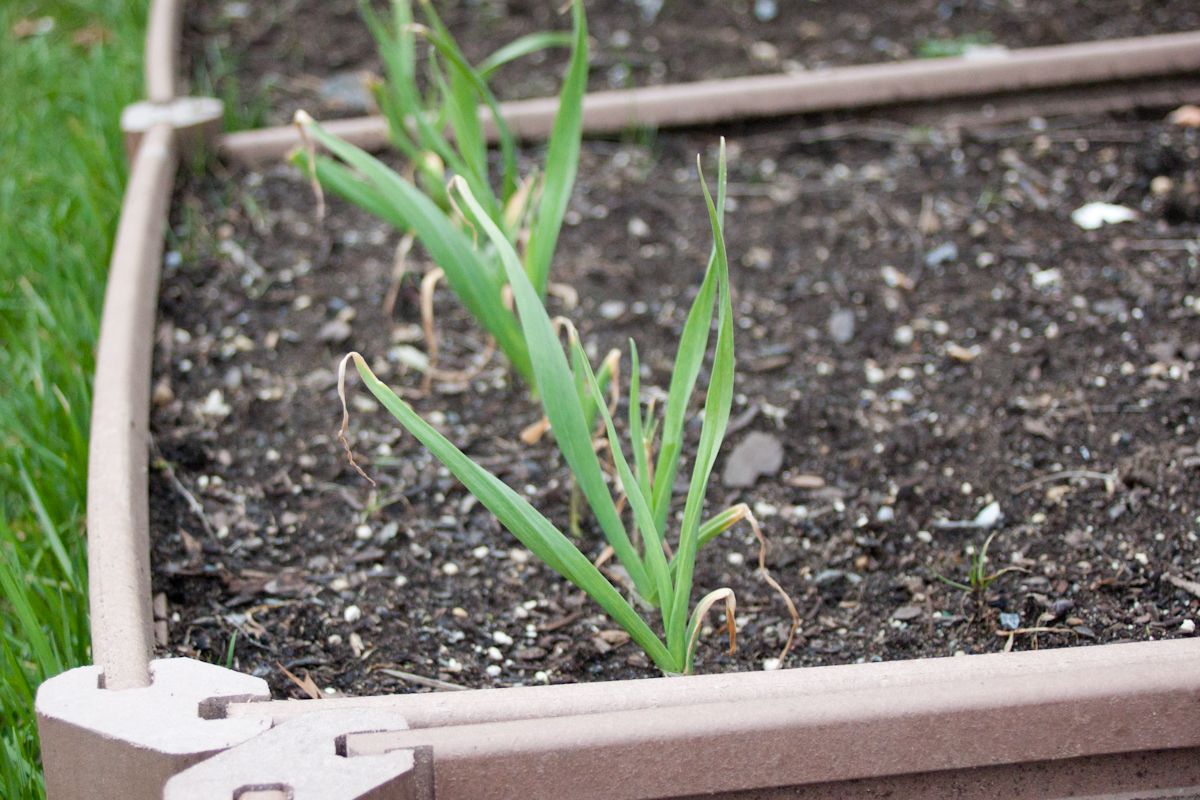 I planted one bulb of garlic last November, and some of them started to sprout over the winter (and still survived the cold, good for them). They should be ready to harvest in the summer. The rest of the veggie garden will consist of tomatoes, eggplant and lettuce, but I haven't planted anything yet.
I covered my strawberry patch over the winter, and removed some of the straw after I took this picture. I plan on leaving a good amount of straw on the garden to help prevent the strawberries from touching the ground and rotting. Also, I will be pulling the buds off of this spring's berries (if any appear) to allow the plants to focus on growing their roots bigger instead of using their energy to produce berries. To the left of them I will plant carrots and parsnips (probably next weekend).
In the front yard, I pulled all the straw off the tulips, daffodils and grape hyacinths that I planted last fall, and I was surprised to see how much they're growing already. I planted a good 200 bulbs total in this area, and successfully kept the squirrels out by pouring cayenne pepper over the dirt, so I'm interested to see how many more sprout up this spring.
Lastly, I've seen little growth in the front yard, which has two hydrangeas and three hostas hidden in the mulch, which will come up in the next couple of months. I'll also add a few annual flowers to the mix to add some more color.
The only work I've done on the lawn is to de-thatch a lot of the old, compacted dead grass. Next weekend I'll focus on aerating and overseeding the lawn, and adding Scott's Patchmaster to any bare areas. I just hope that I can get enough tall fescue to grow in that it'll (somewhat) prevent bermuda grass for taking over my lawn as it does every summer.