My parents are in town for a week, so we've been tackling all sorts of little projects around the house. One such project is the netted cage you see above, which will hopefully keep critters away from my strawberry patch. I still need to add a handle to it, to make it easier to lift up for harvesting and weeding.
Carrots are starting to sprout up out of the ground. I've never grown carrots before so I'm excited to see the process unfold over the next couple months.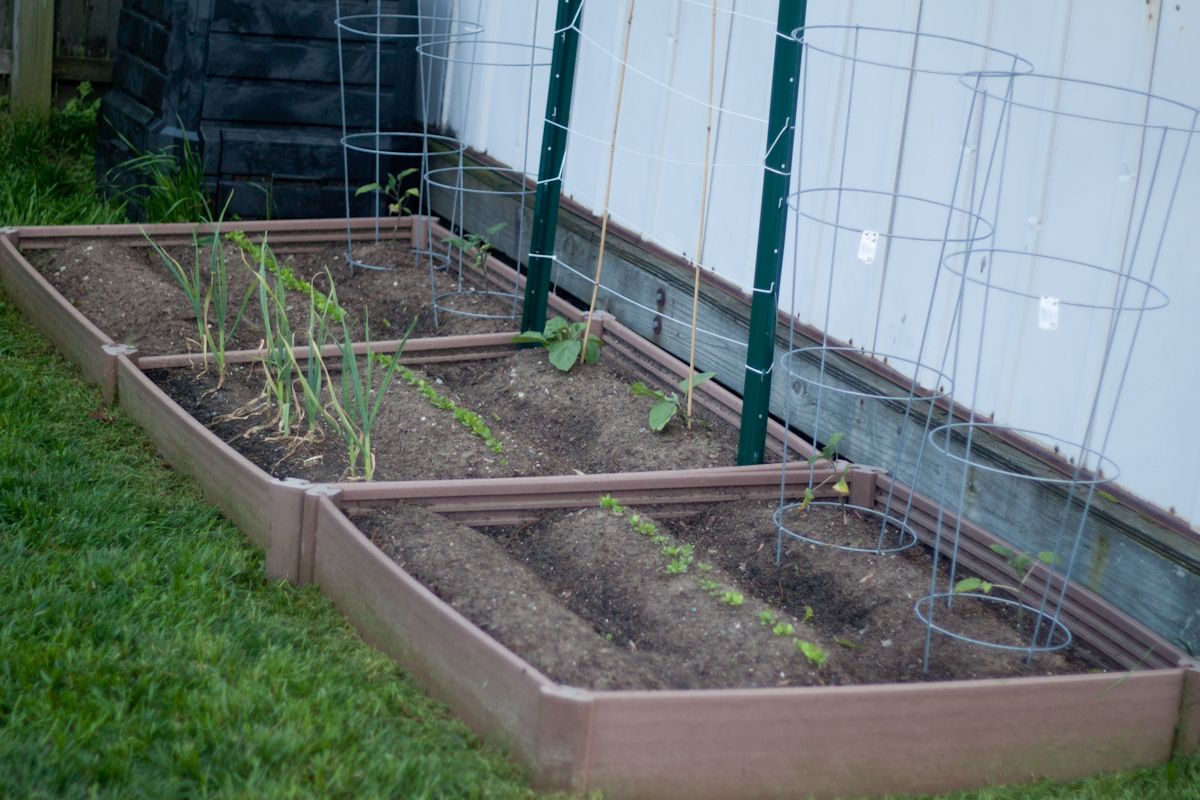 Lastly, We put in tomato cages and a twine support for the eggplants. I also planted lettuce in the two front rows, to stagger out my harvest from the middle row lettuce.