It's been a while since we talked about my various gardening adventures, so I thought I'd bring everyone up to speed.
We had a good amount of mini daffodils and hyacinths early this spring in our front yard.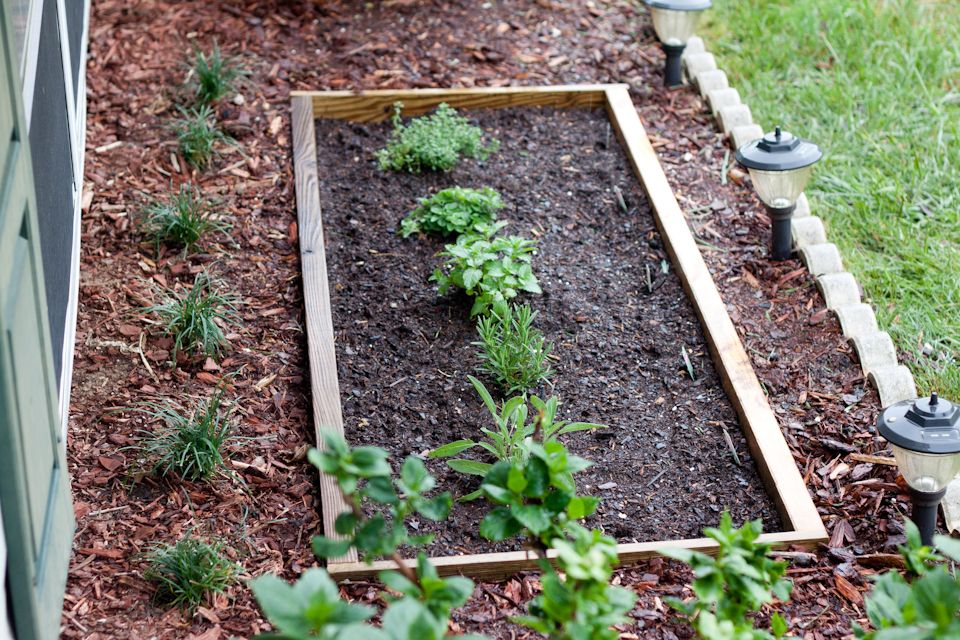 We also did a little renovating in the front, and I built that little in-ground herb box and planted some perennial herbs (sage, rosemary, mint, oregano, and lemon thyme). The trick will be pruning them enough so that they stay in nice neat little rows!
I started composting two years ago, and this year was the first time that we really had some high quality compost to work with. I mixed most of it into my garden soil and left the rest to help speed up the new compost I'll be making this year.
The strawberry patch is doing fine, the netting my Dad and I built last year has been keeping the critters out of the berries. This pic is from a couple months ago, I cover them with straw in the winter and this was right after taking that straw off.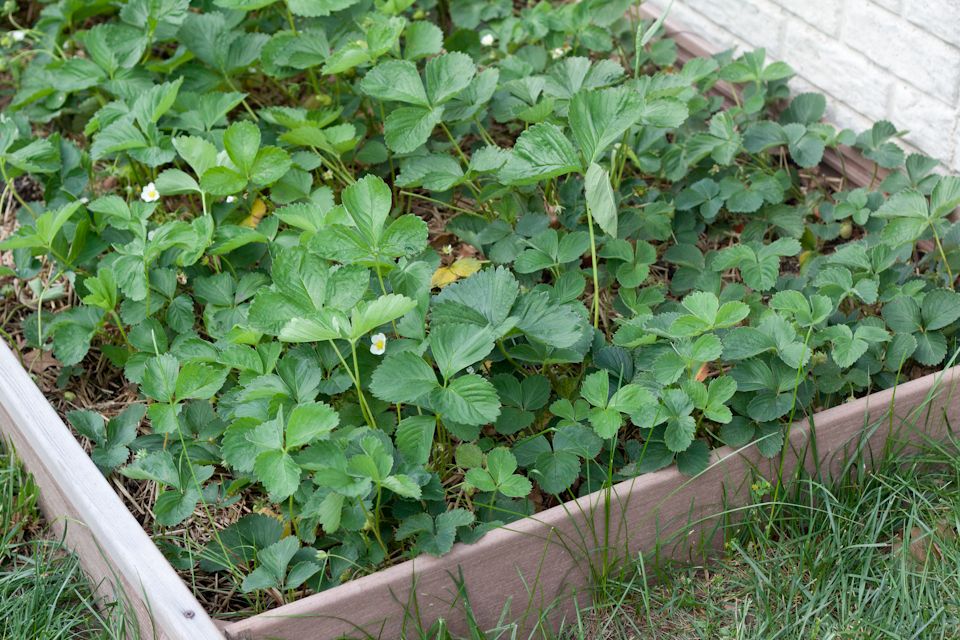 Here's a more recent picture of the strawberry plants.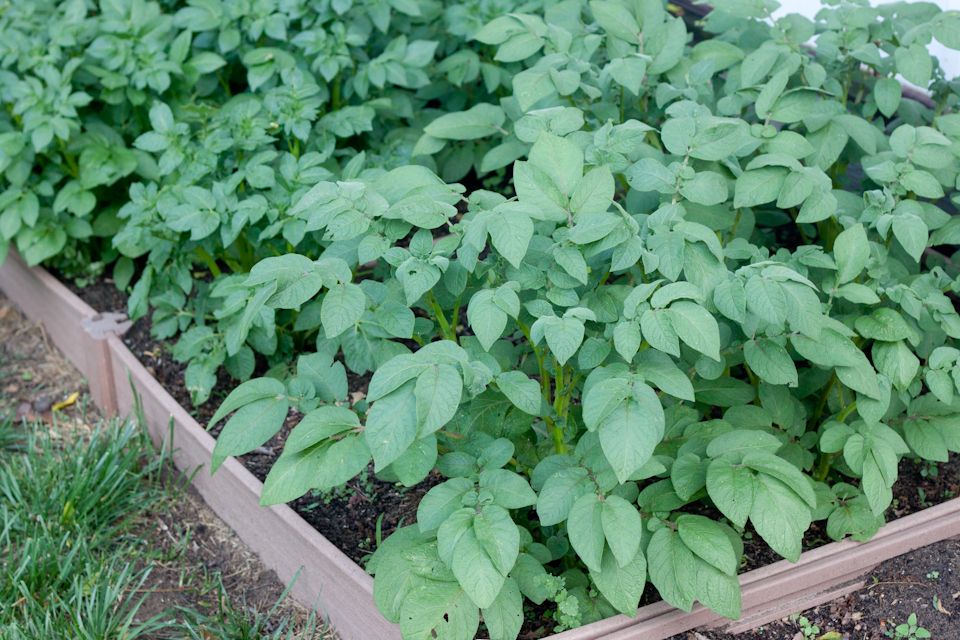 I planted 18 potato plants (9 red potatoes, 9 russet), and they are growing like crazy. To the right of them (off-picture) I planted a few rows of lettuce, carrot, and parsnip seeds, but the squirrels kept disrupting my soil and only a few of them germinated and sprouted. I'll probably plant a melon or something in that area soon.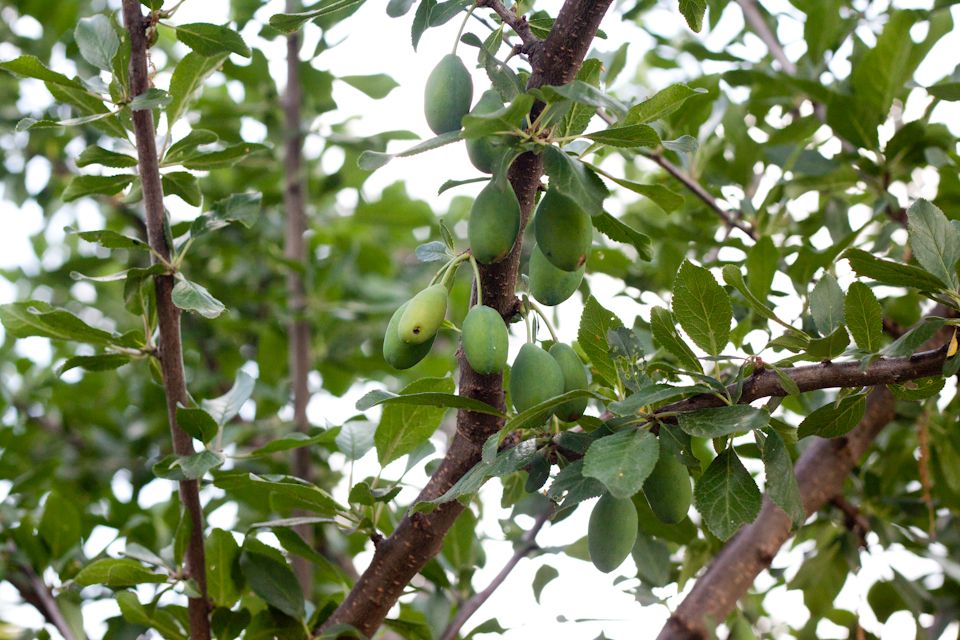 Our plum tree in the back is sporting quite a few fruits, but the tree is slowly getting covered in aphids and ants, which happens every year. If I had done my homework I would have read that plum trees don't do well in Maryland, and I would have planted a peach or apple tree instead. Oh well. Last year I tried all sorts of organic/homemade ways to keep the bugs off, and it worked a little, and then the birds ate all of the plums anyway!
Last year I planted four raspberry plants, and this year I have a whole bush of them. This is AFTER thinning some of the smaller plants out a couple months ago.
Lastly, we have a few more herbs in the backyard (another rosemary and oregano, plus basil and thai basil) as well as a small potted blueberry plant which looks to be bearing a good amount of berries this year.