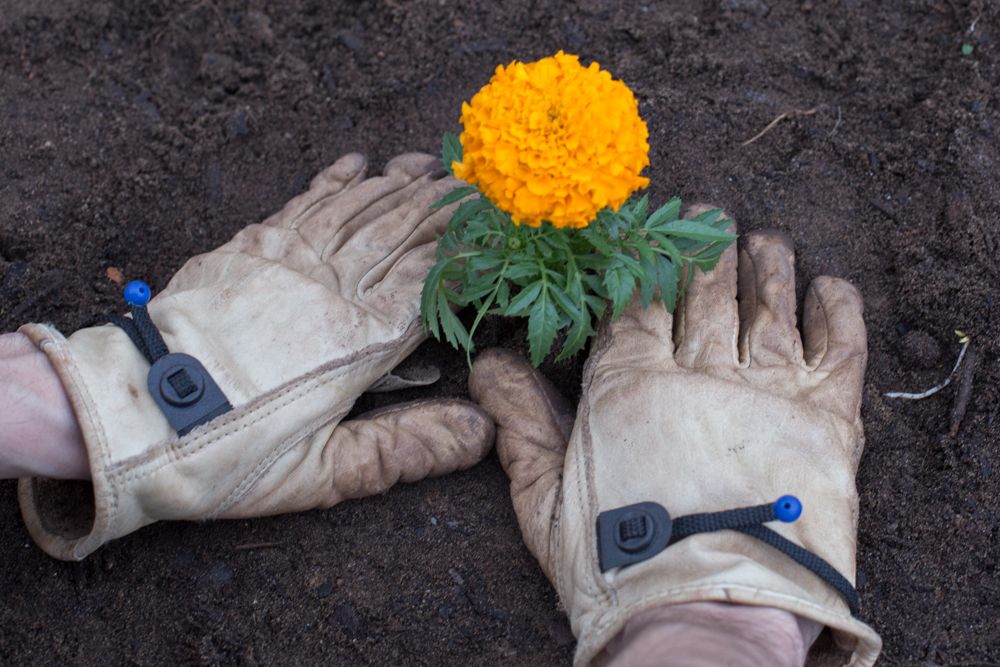 Oh man, can you believe it's been a whole year since my last gardening post? Last year's garden was basically left to its own devices due to our busy summer schedule, and what's worse, our even busier fall schedule prevented us from properly preparing our garden for winter! So this past weekend I did my best to get everything back in order.
Last year, in the backyard I basically planted a ton of potatoes (red and russet), which I pulled out on an as-needed basis for the rest of the year. It was a lot of fun, and super easy. This year, I have a 4×4 raised bed that I plan on using for potatoes, in a "square foot gardening" method – I'm going to remove most of the soil from the box and plant the potatoes, then add dirt as the plants grow up. This will let me get a ton of potatoes in a smaller area. Here is a neat video about square food potatoes. I haven't done it yet, therefore I don't have any pictures to share!
So what am I doing in the three 4×4 beds that I used for potatoes last year? We basically just went down to our local garden store and bought plants for some of our favorite veggies, basing our purchase on how likely we are to want to eat them (and therefore be motivated enough to water and care for them!). So in the first box we have pickling cucumbers, cherry tomatoes, and swiss chard; the middle box has swiss chard, broccoli, and yellow squash; and the last box is full of cauliflower. We also planted some marigolds because they were on sale and I've heard that they can deter pests (although a quick internet search leads me to think that this might be a myth!). I have no idea if any of these plants are complementary, but we liked the idea of spending $10 for random plants and seeing what comes out of it.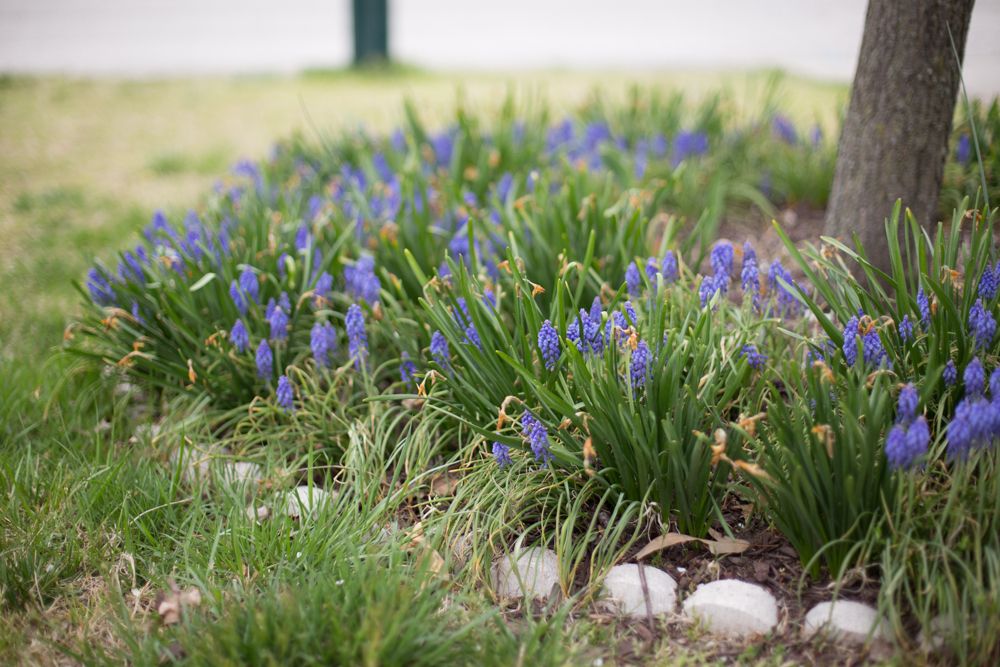 In the front, our hyacinths are doing well (and the mini daffodils came and went).
In the front, all sorts of chaos broke loose. The herbs mostly went untrimmed all year, except for when I would run outside in my pajama pants to chop off random sprigs while cooking. We have, from left to right – sage, rosemary, marigolds (because I had extras, so why not?), oregano, and thyme.
On a related note, we bought a fire pit and have been having fun with it. I also plan on using it for some cooking in the near future. Right now it's mostly been used to roast hot dogs and s'mores!
We use graham crackers from Kinnikinnick, dark chocolate, and Elyon marshmellows. Definitely not Paleo, but great for those rare family-time treats, and with clean enough ingredients that I can still sleep at night!
Don't forget that I am a finalist in the Saveur 2013 Food Blog Awards! Please take a moment to vote if you haven't already. Thank you! Voting closes tomorrow at midnight!