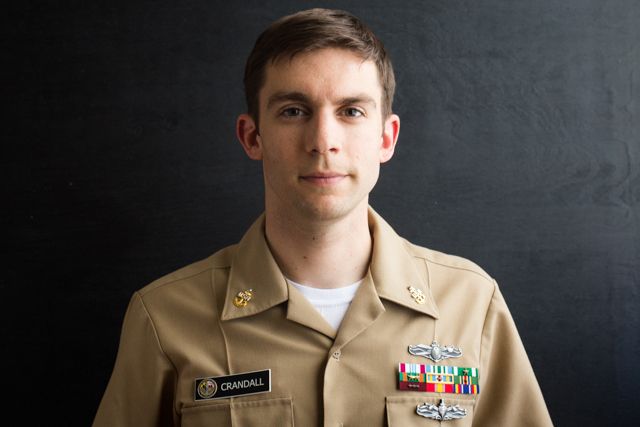 Memorial Day, previously known as Decoration Day, was first celebrated after the American Civil War to honor those who had died in the war. It later expanded to encompass anyone in the Armed Forces who had died while in service to the country. As a tradition, families would gather to put flowers on the graves of those who had fallen, and would follow it with a potluck meal. Today, Memorial Day means a lot of things to a lot of people – honoring fallen service members, family gatherings, and the start of summer. It became a Federal holiday in the 1970s, and is celebrated on the last Monday of May.
While no one has perished during military service in my family, we do have a fairly robust military history: my Grandfather graduated from the US Naval Academy and served in WWII and the Korean War, my father worked as an engineer onboard ships, my uncle retired as a Master Chief, my brother served as an aviation ordinanceman on aircraft carriers, and my cousin currently serves as a combat photographer in the Army. Also, it's a little-known secret (on this site, at least) that I have served in the Navy for the past 13 years.
So as you drag your grill out of the shed this weekend, please take a moment to remember those that gave their lives in defense of your country – regardless of the country they died serving, or the national policies that got them there. Human history is wrought with stories of people dying when they probably rather wouldn't have; in our modern, relatively-safe age, it's important to recognize that things weren't always this way (and aren't this way everywhere yet).
Some of my favorite Memorial Day meals:
Maryland Blue Crabs
Chicken Satay
Grilled Zucchini/Summer Squash (Nom Nom Paleo)
Pork Tenderloin BBQ (Strictly Paleoish)