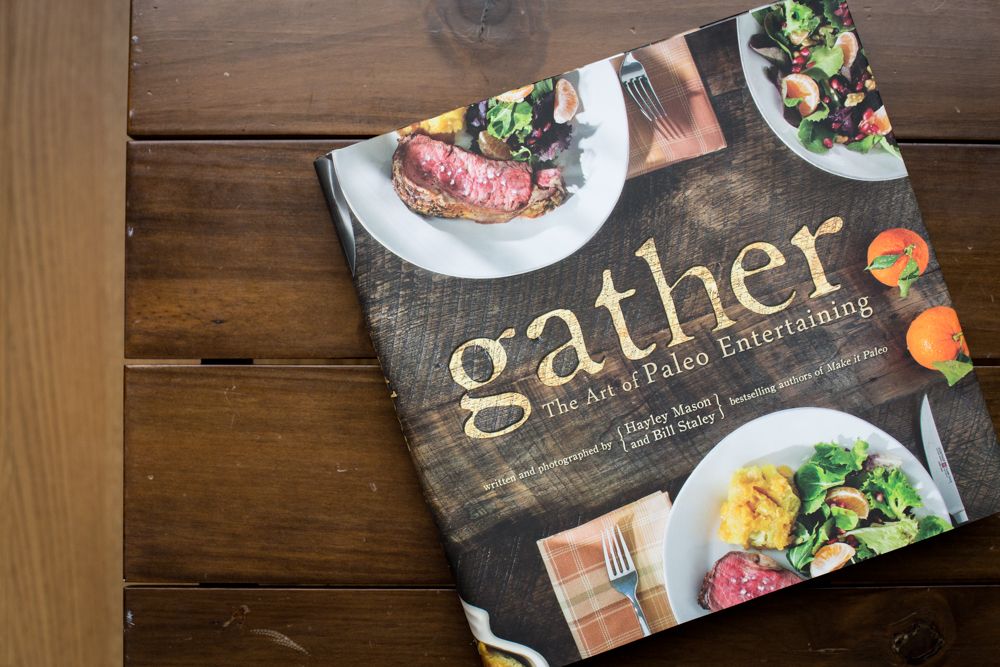 Hey folks, I'm starting to get quite a collection of cookbooks (although it pales in comparison to this stash!), so I'm going to review some Paleo-minded cookbooks as I receive them, and give a copy away as well. If you have a book coming out soon, I'd be happy to have a look and run it through its paces.
UPDATE: Congratulations to Molly D. from Houston, TX, who won the giveaway. Thanks to everyone for participating!
I'm really excited about Gather: The Art of Paleo Entertaining, which releases next week. Personally, I think it is a huge step forward in the Paleo cooking world. Not only have Bill Staley and Hayley Mason created some really tasty recipes, they've upped the bar in terms of presentation and thoughtfulness. This is the first Paleo cookbook I've seen that I think can stand toe-to-toe with the best non-Paleo cookbooks coming out this year.