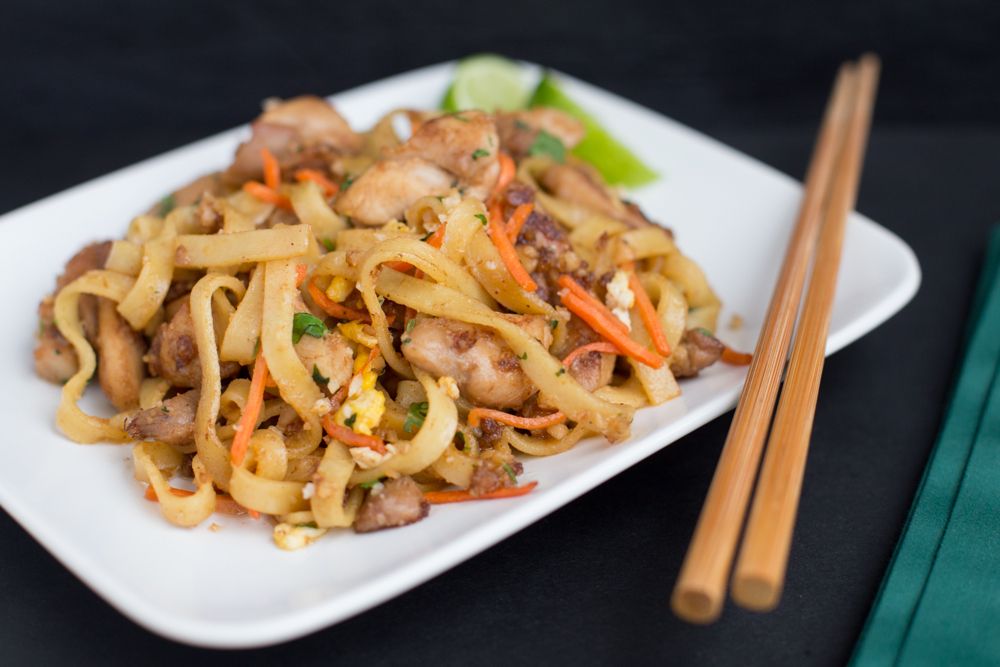 It's somewhat surprising, but Pad Thai, despite being one of Thailand's national dishes, is from Vietnam. Originally influenced by Chinese cuisine, the dish was relatively unknown in Thailand until the 20th century. It actually was part of a Thai government campaign in the 1940s to create a national dish that both reflected the Thai spirit and also increased rice noodle production to help propel their economy. There's a really interesting history of the dish to be read here.
This recipe is a long time coming, and something we've been cooking for years. For a while I was content with pre-made sauces like Mae Ploy's, but I was never happy with its high sugar content and the fact that it has MSG in it. So I decided to work out how to make it from scratch, and I couldn't be happier with the resulting product. This is the real deal.
And to make things even more interesting, for this particular photo session I thought it would be neat to try out Cappello's gluten-free, grain-free fettuccine noodles instead of our usual rice noodles, and I was surprised by how well they worked! Instructions on how to make them with traditional rice noodles and zucchini noodles are included as well.