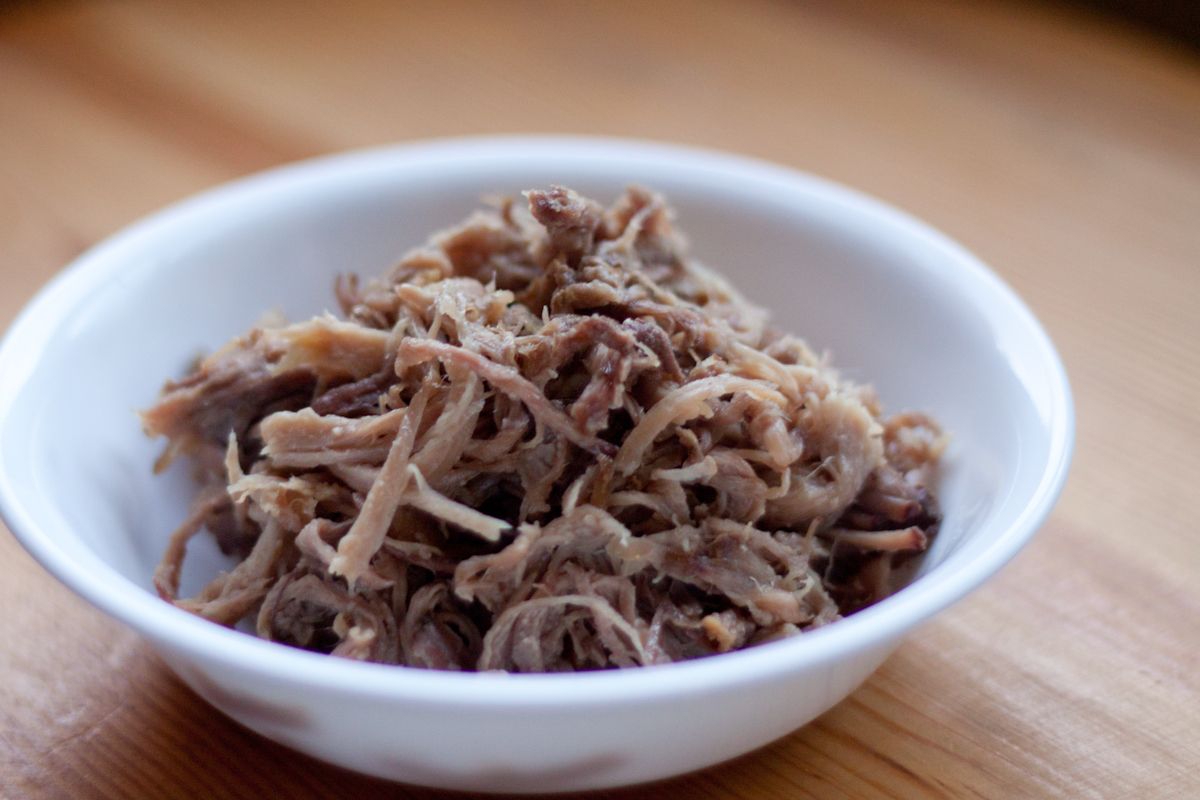 NOTE: An updated version of this recipe appears in my cookbook, The Ancestral Table.
Kalua pig is one of Hawaii's best-known dishes, and easily replicated at home. Traditionally, an entire pig is placed in an underground pit ("imu" in Hawaiian) that is lined with hot rocks and wrapped in banana leaves, then covered with a layer of soil and roasted overnight. Since we don't have room in our back yard for an imu, nor access to a suckling pig and banana leaves, nor the desire to go through such a hassle, we just use a crock pot or french oven.
This recipe calls for about 6 lbs of pork butt, which is actually the upper half of a pig's shoulder (the lower half is called the picnic cut, which can also be used). Pork butt is also often called a Boston butt or roast. You can also find the cut simply labeled as "pork shoulder". Basically, any cut that's labeled picnic, butt, shoulder or Boston should be fine. Some cuts have skin on them (especially the picnic cut), or a bone, or both – those are fine too, just factor in that weight when calculating 6 lbs of meat.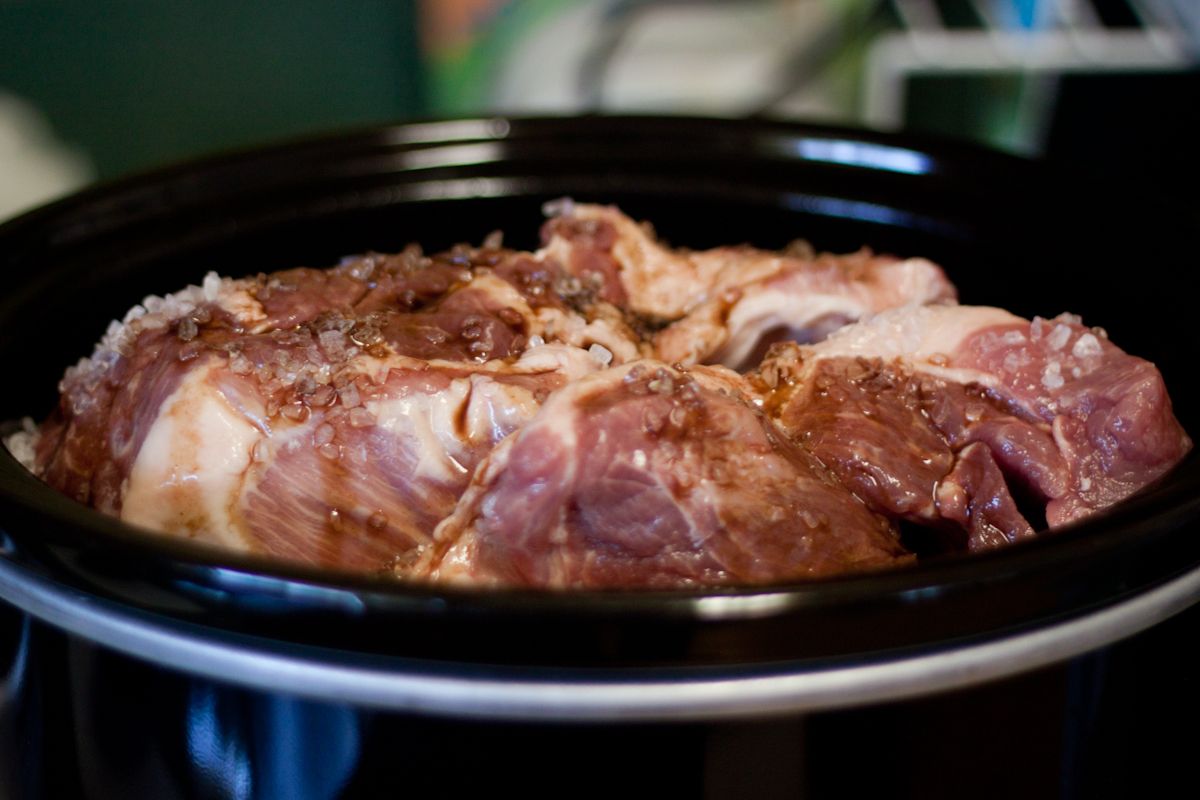 You'll need:
5-7 lb. pork butt
1 tbsp sea salt (black sea salt is preferred but not necessary)
1 tbsp liquid smoke (I prefer Wright's or Colgin, both are Paleo-friendly)
In either a crock pot or a french oven, place the pork butt and pour the sea salt and liquid smoke on top. Cover and cook on low for 14 hours. Flip it over halfway through.

done!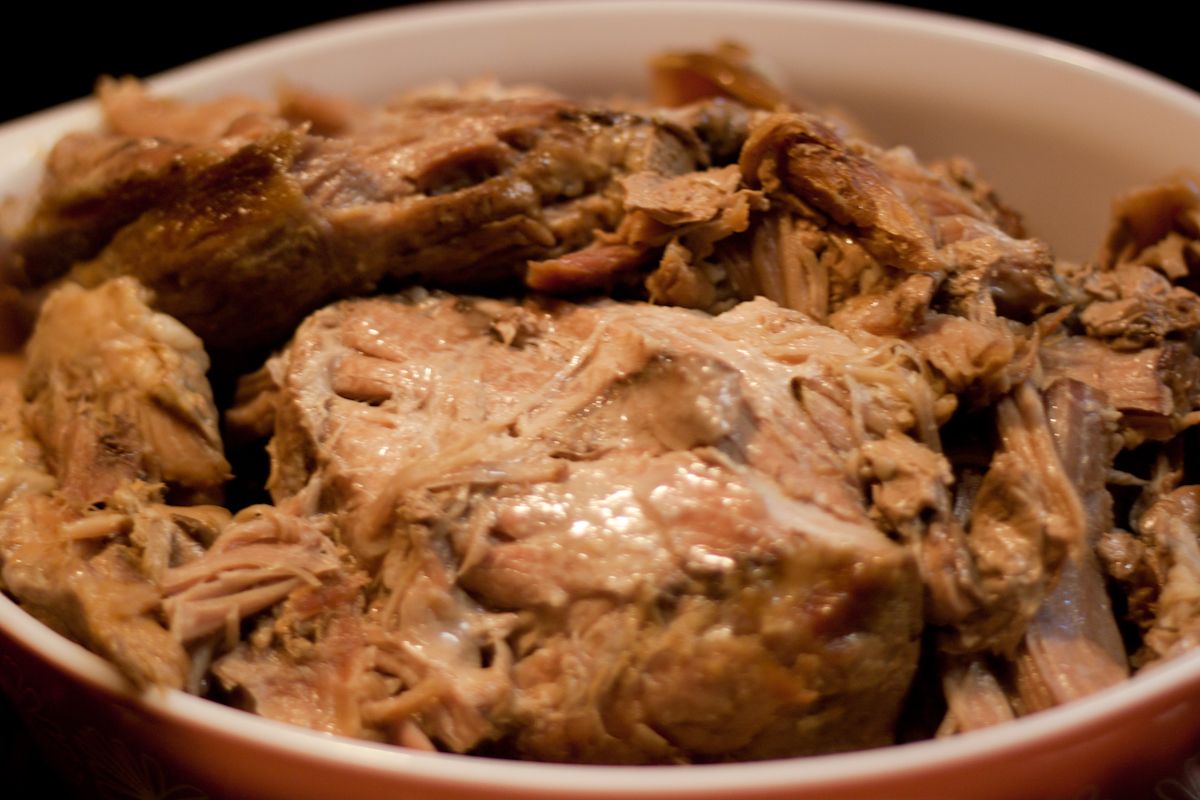 Pull out the pork pieces with some tongs and set them aside, and then pour the liquid and fat into a container. Next, place the pork pieces in a wok (or return them to your french oven if you used one) and shred everything with two forks. Pour about half of the liquid back into the pork while you're shredding it.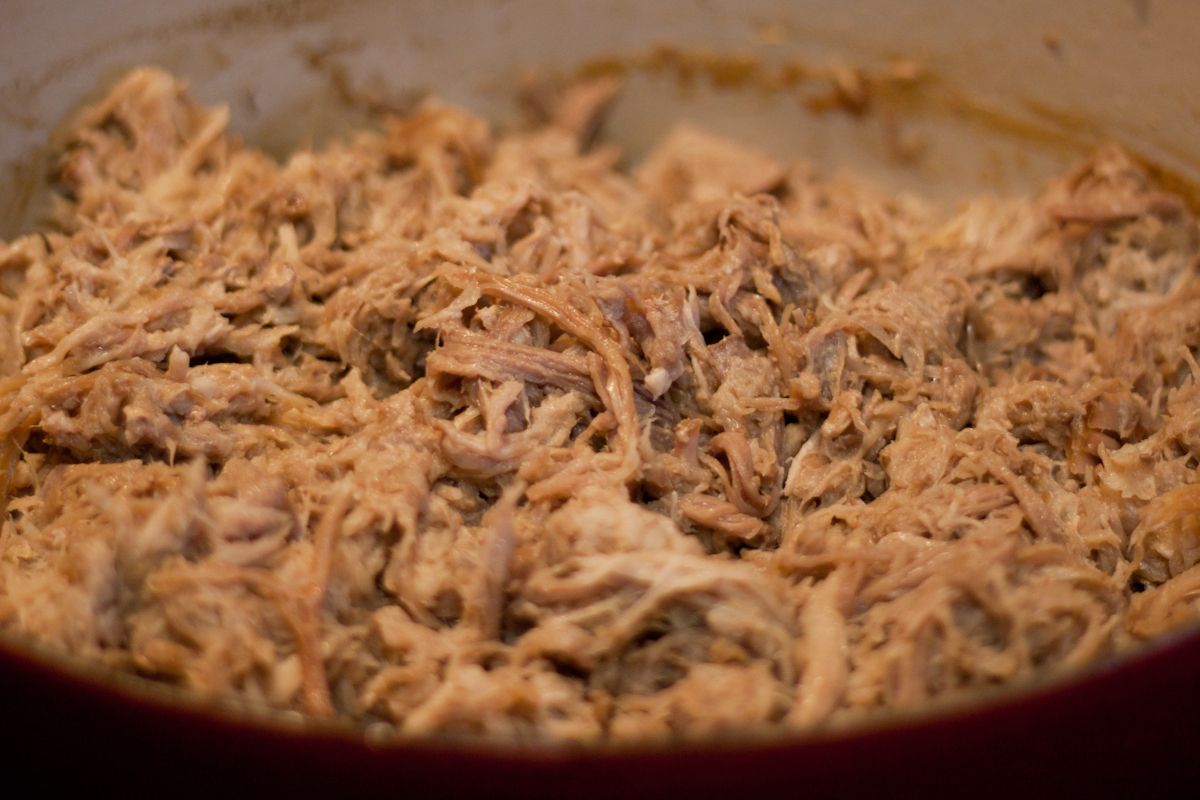 This recipe yields enough meat for six hungry people. We usually have one big meal for two and then fill two quart-sized ziploc bags for freezing.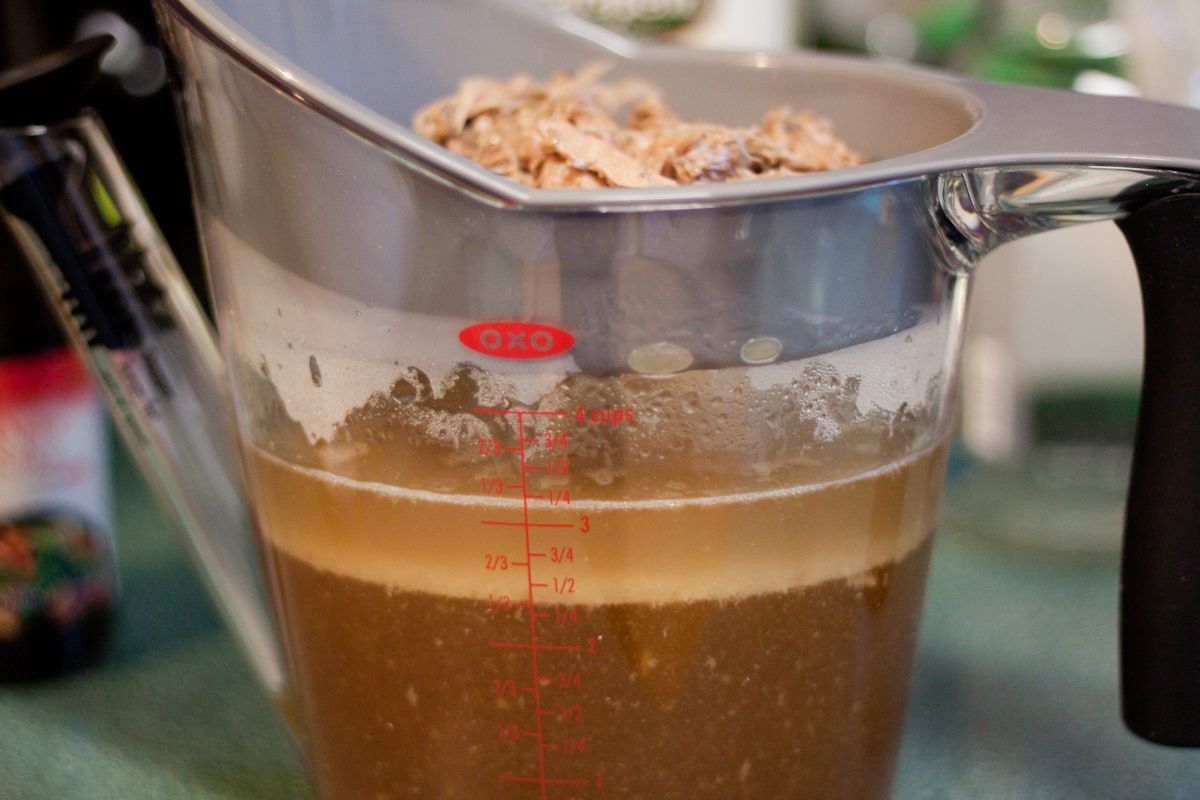 Also, you can reuse the extra liquid. The fat can be separated and used as lard, and the liquid makes a great gravy base or pan sauce to pour over any pork roast.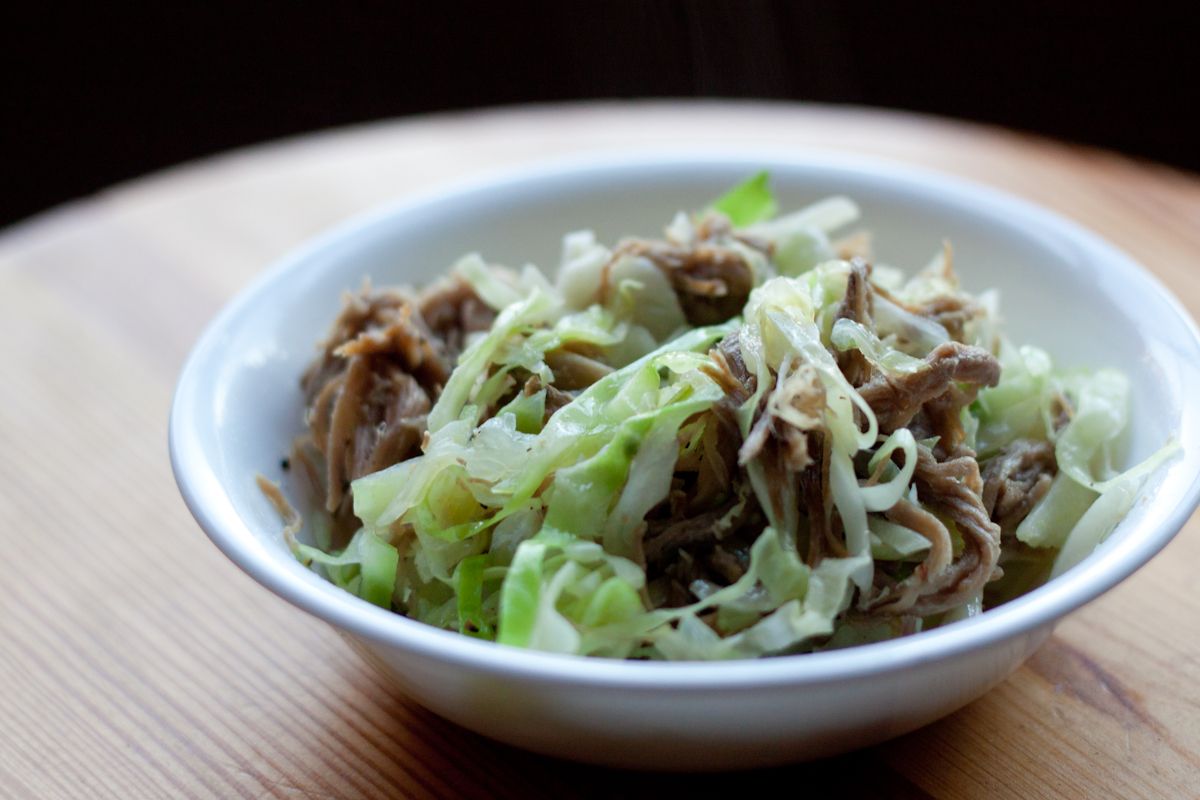 Additionally, leftover kalua pig is often mixed with head cabbage for leftovers. It brings a new texture to the meat and reinvigorates the dish. To do so, reheat the cold pig in a covered pan on medium heat for about five minutes, adding chopped cabbage and a little water for an additional five minutes.