Ham seems like a simple hunk of meat. All you have to do is buy a cured, pre-sliced ham and warm it up in the oven. Unfortunately, while this is the easiest (and most common) way to get some ham in your belly, it's not the healthiest option. Your everyday pre-cooked ham is loaded with sugar and nitrates.
I've been meaning to tackle an uncured ham for a while, so imagine my delight when US Wellness Meats asked me to write up a recipe for their petite ham. This smoked ham is both sugar and nitrate free, using compassionate certified pork. Its size is also perfect for our family of three – 2.5 lbs of porcine goodness. There was plenty for us to eat, and a good amount of leftovers to boot.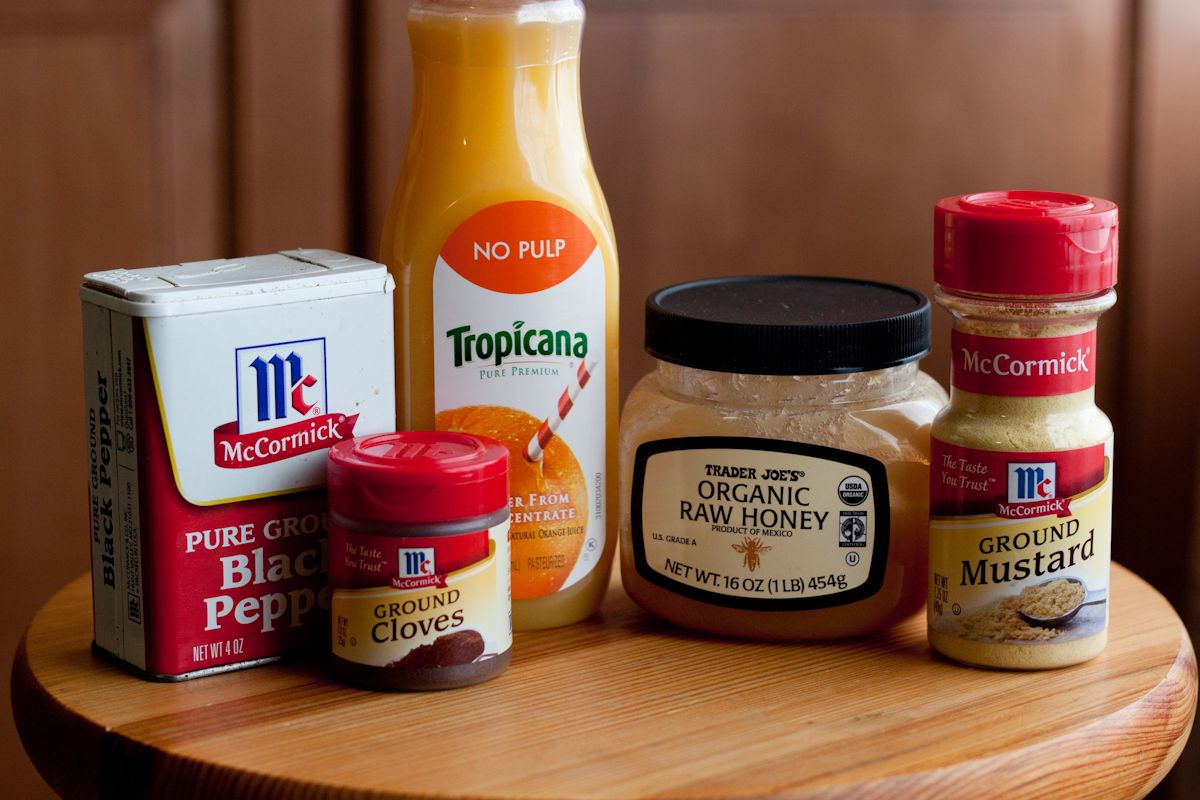 You'll Need:
1 US Wellness Meats Petite Ham (2.5 lbs)
2 tbsp raw honey
2 tbsp orange juice
1 tbsp dry mustard
1/2 tsp black pepper
1 pinch ground cloves
1 cup white wine
1 cup water
1 orange, cut into slices
The US Wellness Meats petite ham is already seasoned with cinnamon and cloves, but nothing beats a fresh glaze. This glaze has all of your traditional ham tastes – mustard, citrus, and honey – and mixes beautifully with the savory pork flavor.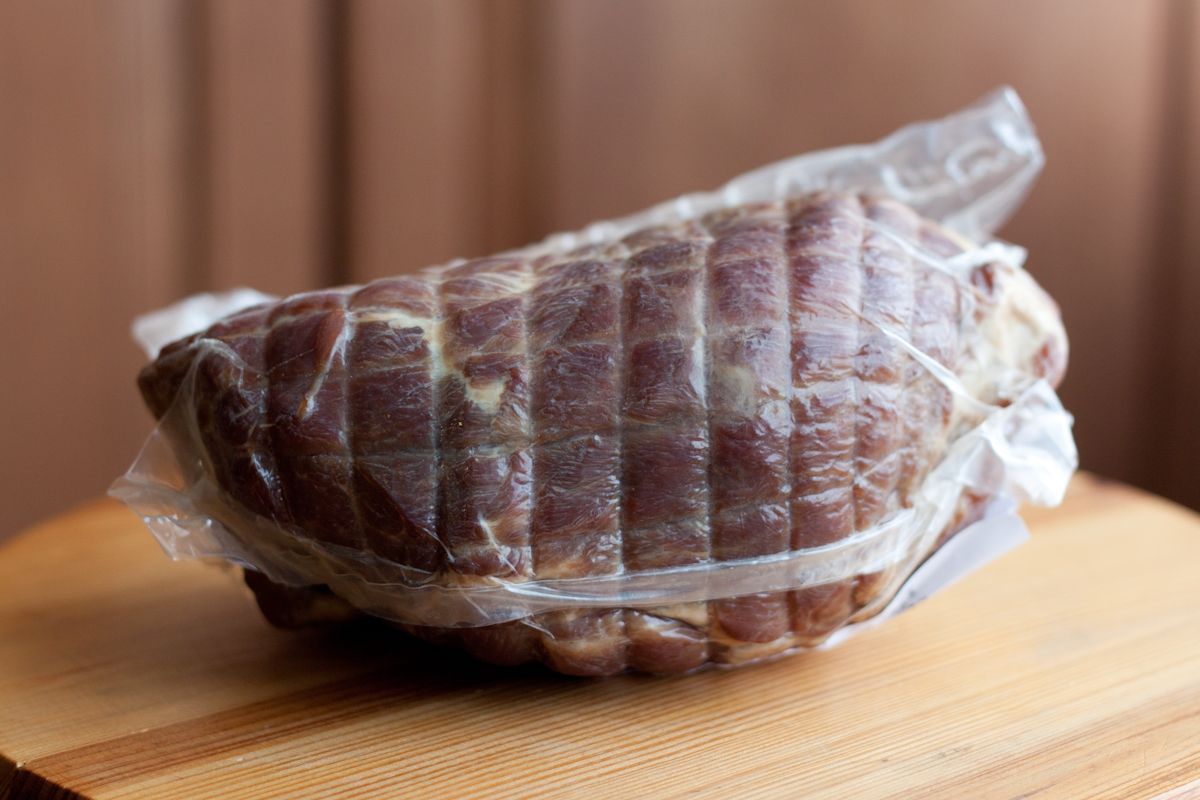 The ham will take a day or two to thaw in the refrigerator. Remove the thawed ham from the fridge, and let it sit out for 30 minutes to bring it to room temperature.
Preheat your oven to 325 degrees. Place the ham on a roasting rack, in a roasting pan. This is the rack we use, it's pretty sweet. Pour the wine and water into the pan, and line the pan with the orange slices. Cover the pan tightly with tin foil and roast for 30 minutes.
While the ham is roasting, let's get your glaze ready. Combine the honey, mustard, orange juice, ground cloves and pepper and heat everything on low for about 15 minutes. Keep everything at a very gentle simmer, stirring often; it should thicken slightly.
After the ham has roasted for 30 minutes, remove the tin foil and brush on half of the glaze, rotating the ham to glaze all sides. Roast for another 15 minutes, uncovered, and then brush on the rest of the glaze (rotating like before). Keep an eye on the level of liquid in the pan, and add water if needed. Roast for an additional 15 minutes and check the internal temperature; it should register at 145 degrees. If it's not there yet, just keep checking it every ten minutes.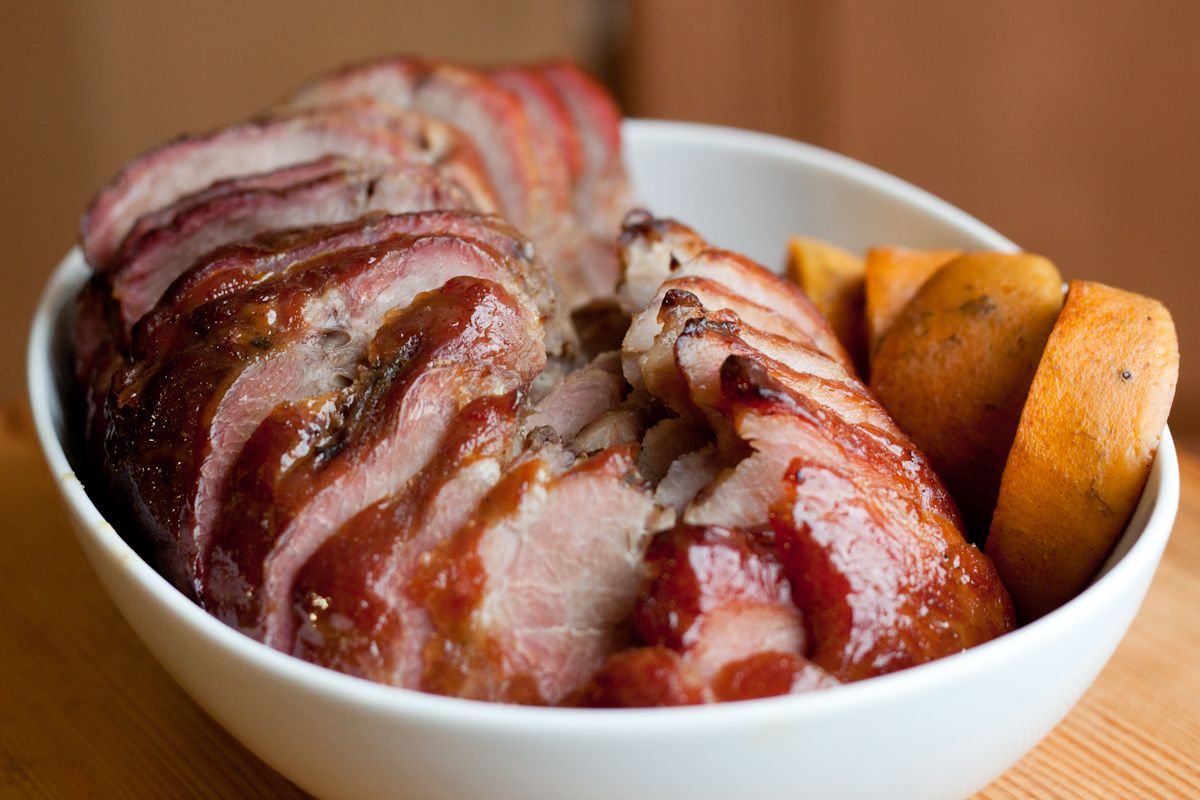 Let the ham rest for 10 minutes, and carve into thin slices. The dish goes well with anything tangy or savory; fermented sauerkraut and hot mustard are particularly awesome sides.